Meet The Hero Of My Hero Dog Training
This is Speed-Oh! my Australian Shepherd, and he is My Hero.   
April 4, 2003 – December 27, 2012
Around 4 AM on March 24, 2007 I was awakened by a noise. It was Speed-Oh! trying furiously to awaken my husband. He was unconscious. I called 911 and they were able to get my husband out of his diabetic coma. If it weren't for the efforts of this dog, the outcome would have been much different.
Speed-Oh! was honored with a nomination for a 2007 ACE Award, and he received a certificate of recognition from the America Kennel Club for being a hero,
Speed-Oh! died suddenly and tragically without warning on December 27, 2012.  He lived life to the fullest achieving the highest levels in agility.  At the time of his death he was also working on the highest titles attainable in obedience.  He was a dog with a big heart, who loved life, "work" and people.  There was nothing I would ask him to do that he didn't love doing. We were truly  soulmates.  He is missed by those who met and knew him.
SPEED-OH!
He was my agility partner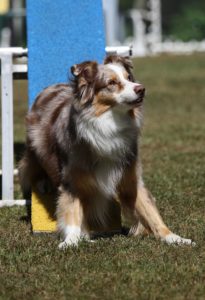 He was my disc partner
He was my rocket launcher
He was a swimmer
He dove off docks
He was my dance partner
He was my teammate
He was my ball catcher
He was a toy squeaker
He was a toy destroyer
He was a flyball student
He was my playground slide master
He was my fitball balancer
He was a bowler
He was my skateboard trainee
He was my obedience partner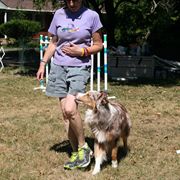 He was my trick performer
He was a rope tugger
He was my buddy
He was my co-pilot
He was my work partner
He was a teacher
He was a butter bandit and a peanut butter sandwich thief
He held socks for ransom
He was paid in cookies
He was underfoot and by my side
He was my bed warmer
He was my lap warmer
He was my heart warmer
He was the hair on my sweater, on my pants, on my floor, on my furniture and between my teeth
He was my face cleaner
He left paw prints on my floor, in my car, on my clothes and throughout my soul
He was my alarm clock
He was my doorbell
He was my guest greeter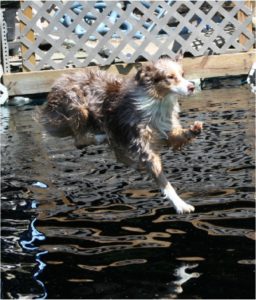 He was my package delivery alarm
He was a life saver
He was a hero
He was a heart lightener, day brightener, burden sharer, confidant
He was my friend maker
He was my friend
He was my protector
He was my heart robber
He made me whole
He was my constant companion
He was my pet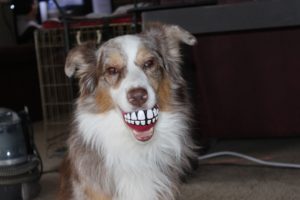 He was my dog