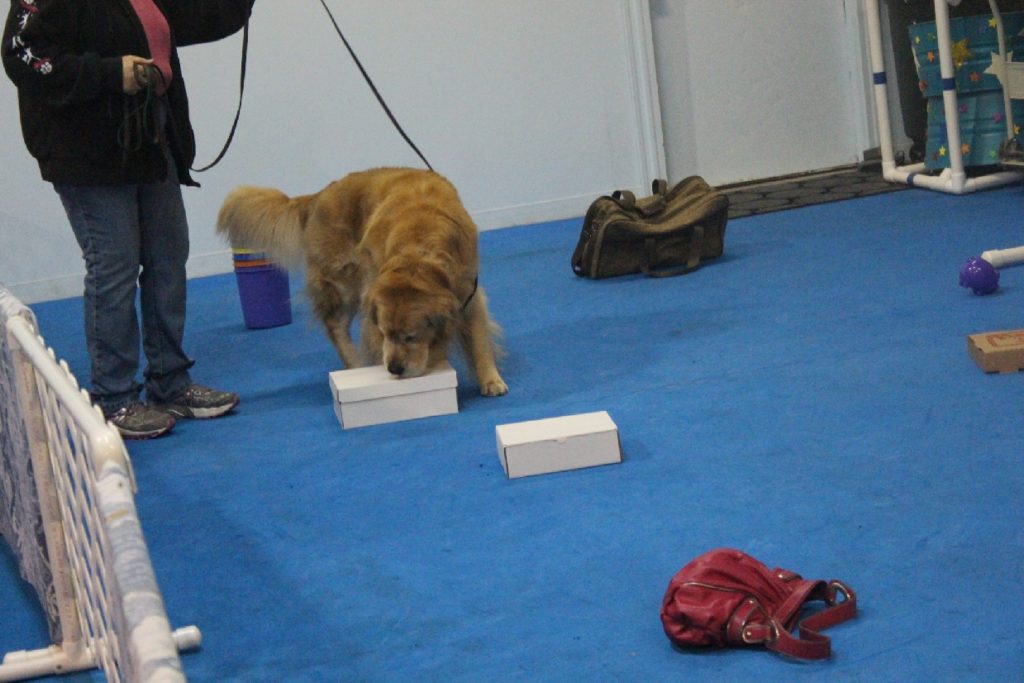 MOCK 'ODOR RECOGNITION TEST' (ORT) RECOGNITION TEST' and CONTAINER CHALLENGE
My Hero Dog Training
3285 Martin Pky, Commerce, MI
(IMMEDIATELY off of the roundabout at Martin Pky & Oakley Park)
MOCK 'ODOR RECOGNITION TEST' (ORT) 11 a.m.
AND
c 2 p.m.
(20 containers = 19 distractors + 1 odor)
September 3, 2023
Just in time to practice for NACSW ORT in Lansing, MI
GREAT container practice for everyone!
Sign up with email – pay day of event
Crating will be in vehicles
NACSW odors used: Birch, Anise, Clove
ORT Three Odors/runs – $20 (or $7 each)
CONTAINER CHALLENGE $8 each run or $15 for 2 runs
NOTE THAT BIRCH ORT WILL BE FIRST STARTING AT 11 a.m. with reset as soon as we finish first round of all odors
ANISE WILL START AS SOON AS POSSIBLE AFTER BIRCH
CLOVE WILL START AS SOON AS POSSIBLE AFTER ANISE
CONTAINER CHALLENGE WILL START AT 2 P.M. IF ORT IS COMPLETED & WILL BE RUN ON AGILITY FLOOR (some agility equipment may be on floor)
EMAIL ME with questions and/or to reserve your run(s) –
payment made day of event: vonknancy@gmail.com
Watch for info on upcoming nosework events:
---
.