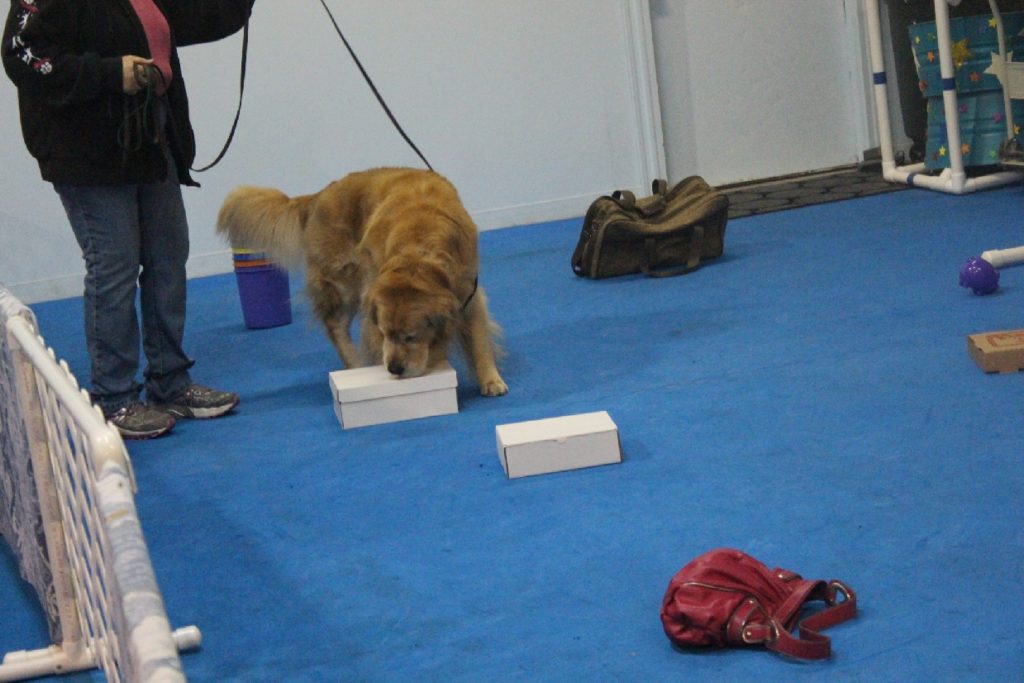 PAT MILLER SEMINAR AUG 27 & 28, 2022
My Hero Dog Training, 3285 Martin Parkway Ste N110, Commerce Twp, MI 48390

Pat Miller, a past President of APDT, has been training dogs for more than 35 years. She was a humane officer at the Marin Humane Society in California for 20 years and most recently trains as a CPDT and behavior consultant at her Peaceable Paws Dog and Puppy Training Center in Maryland, home to her acclaimed Intern Academies.

Pat writes for, and is Training Editor, of The Whole Dog Journal and contributes to Your Dog (published by Tufts University Veterinary School). Her first dog training book, The Power of Positive Dog Training (Howell Book House, 2001) has been on Amazon.com's "Top 10 Dog Training Books" list since January of 2002. Her other books are: Positive Perspectives, Positive Perspectives 2, Play With Your Dog, and this Fall's:"Do Over Dogs-Give Your Dog a Second Chance for a First Class Life".
Her latest book from Dogwise Publishing is "Beware of the Dog" an analysis of aggression which explains in concise and highly readable terms the causes of aggression and, more importantly, synthesizes and
demystifies the various positive reinforcement treatment modes that are available.
Schedule
SATURDAY, AUG 27 HOW DOGS THINK & LEARN: What's going on inside those canine brains: How do dogs think and learn? Perhaps surprisingly to some, not so differently from the way we do. This seminar helps you make sense of the sometimes confusing world of operant and classical conditioning, cognition and more.
SUNDAY, AUG 28 POSITIVE MISTAKES: Positive is better, but positive trainers aren't perfect…Learn about the 5 most common mistakes positive trainers make – and how to avoid them
9:00 AM – 4:00 PM
POSITIVE SOLUTIONS FOR BEHAVIOR PROBLEMS: Apply the principles of behavior and learning to resolve problem behaviors without the use of force. It's easier than you think.
9:00 AM – 4:00 PM
Seminar Fees, Refund Policy & Cancellation Policy
Two Days: $225
One Day: $125
Cancellations made 7 days (Aug 20) or more in advance of the event date, will receive a 100% refund. Cancellations made within 3 – 6 days will incur a 50% fee. No refunds for cancellations made within 48 hours to the event.
If seminar is cancelled due to covid it will be rescheduled at a later date.
Nearby Motels
Hampton Inn Commerce/Novi (pets allowed)
169 Loop Rd, Commerce MI 48390
248.624.8100
When reserving room USE GROUP CODE: DOG for group discount
Towne Place Suites by Marriott (pets allowed)
199 Loop Rd, Commerce MI 48390
248.669.3200
Miscellaneous Seminar Info
Parking: Parking is available in front building (north side). On Saturday, please do not park in front of All Star Gym. Additional parking is available on south side of the building
Dogs: QUIET dogs may be crated upstairs in our mezzanine or in small crating room on main level . Must provide your own crate and bring a mat to put under your dog's crate.
NO dogs are permitted to be crated in the agility room (where the seminar will be presented)
CEUs: CCPDT: 6 Saturday & 6 Sunday (Training & Behavior) IABC: 6 Saturday & 6 Sunday
Lunch: More information will be provided soon
.